DEVELOPMENT OF FORECASTING SCENARIOS OF THE ELECTRICITY CONSUMPTION IN UKRAINE BY USING THE GROUP METHOD OF DATA HANDLING
Ключові слова:
energy balance, energy conservation, energy efficiency, energy statistics
Анотація
Considered problem issues of electricity consumption in Ukraine. The dynamics of energy consumption and the proposed guidelines gait efficient use of electricity. Researched and projected scenarios projected electricity consumption in general throughout Ukraine. The basic foundation of the formation of the Ukraine grid construction is forecasting scenarios for different types of energy and the various criteria for effective use of energy resources. The problem of efficient use of energy resources raises crucial for sustainable economic development against the backdrop of energy saving national economy depends on energy imports, on the one hand, and rising prices for these resources. The solution to this problem is not only with ensuring energy security, but also with the level of development of regions and the quality of life of its population.
Посилання
Ivahnenko, A.G., Zaichenko, Iu.P., Dimitrov, V.D. (1976). Priniatie reshenii na osnove samoorganizatsii [Making decisions based on self-organization and adoption]. Moscow: Soviet Radio.
Kravets, I.O., Afanasyeva, G.A. (2009). Doslidzhennia metodiv statystychnoho ta intelektualnoho analizu dlia avtorehresiinykh modelei [Research methods of statistical and predictive analysis for
autoregressive models]. Naukovi pratsi : naukovo-metodychnyi zhurnal – Scientific Papers: Scientificmethodical journal. Mykolaiv, vol. 93, pp. 54–62.
Tatarkyn, A.I., Kuklin, A.A., Romanov, A.A. et al. (2007). Ekonomichna bezpeka rehionu: yednist teorii, metodolohii doslidzhennia i praktyky [The economic security of the region: the unity of
theory, research methodology and practice]. Ekaterinburg: Urals.
Savenko, Yu.N., Shteinhauz, E.O. (2011). Enerhetychnyi balans. Deiaki pytannia teorii i praktyky [Energy balance. Some questions of theory and practice]. Moscow: Enerhiia.
Dmytryevskyy, A.N. (2002). Electricity in the XXI century [Elektroenergetika v XXI veke]. Energeticheskoe khoziaistvo – Electric energy, no. 12, pp. 14–17.
Kotler, V.R. (2002). Potreblenie pervichnoi energii i struktura toplivopotrebleniia v mire [Consumption of primary energy and structure in the world energy consumption]. Elektricheskie stantsii –
Electric stations, no. 7, pp. 71.отлер // Электрические станции. – 2002. – № 7. – С. 71.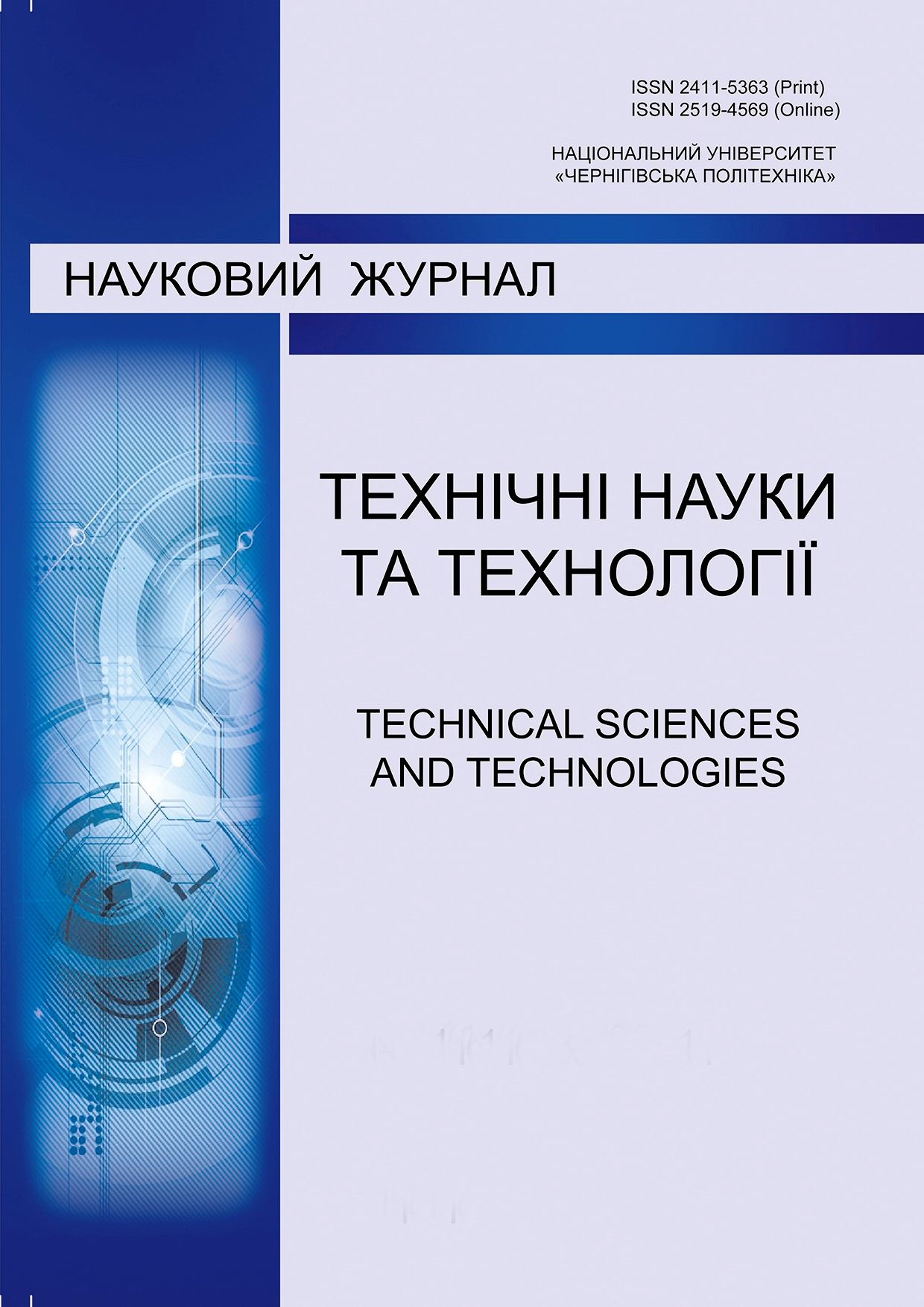 ##submission.downloads##
Як цитувати
Stepashko, V., & Trachuk, A. (2021). DEVELOPMENT OF FORECASTING SCENARIOS OF THE ELECTRICITY CONSUMPTION IN UKRAINE BY USING THE GROUP METHOD OF DATA HANDLING. Технічні науки та технології, (1(7), 166–170. вилучено із http://tst.stu.cn.ua/article/view/105027
Розділ
ІНФОРМАЦІЙНО-КОМП'ЮТЕРНІ ТЕХНОЛОГІЇ
Ліцензія
Авторське право (c) 2017 Чернігівський національний технологічний університет, 2015
Ця робота ліцензується відповідно до Creative Commons Attribution-NonCommercial 4.0 International License.